Ladder Track System "Reduced Maintenance and Exceptional Environmental Efficiency"
The ladder track was developed by the Railway Technical Research Institute of Japan and consists of ladder-type sleepers fastened to 2 longitudinal pre-stressed concrete supports. Tubular steel joints are used to maintain track gauge.
Ladder tracks offer reduced maintenance and exceptional environmental efficiency giving them a structure well-suited to the needs of the 21st century. From the sale of ladder ties to proposals for construction methods and related systems, Kiyota works on machinery development to provide its customers with total service support.
Ballasted ladder track
Featuring end joint beams to prevent sleepers from sinking, Ballasted ladder tracks are available in non-sleeper pad types with sleepers laid directly on the ballast and sleeper pad types with the sleeper pads fixed to the underside of the sleeper.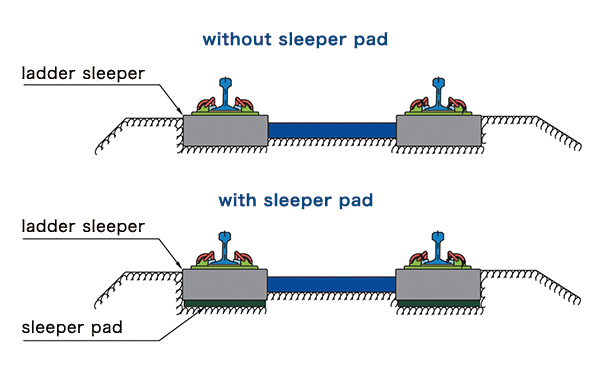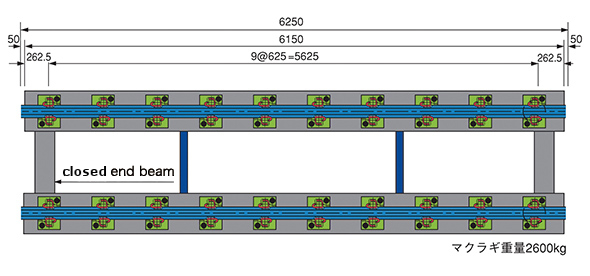 Floating ladder track
Categorized according to their sleeper pad, floating ladder tracks consist of "rubber-based anti-vibration types" or "polyurethane-based sleeper pad types." The latter is further divided into an "L-shaped concrete bed type" made from an L-shaped concrete pedestal and a "ductile cast iron pedestal type" made using the pedestal method.
Anti-vibration type floating ladder track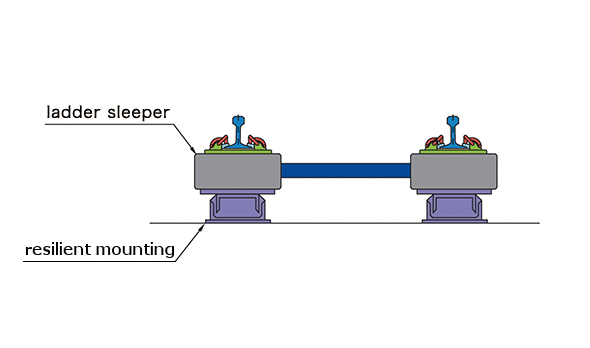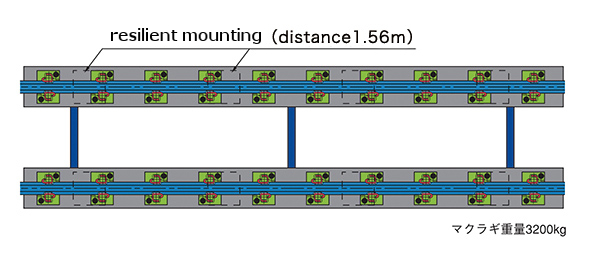 L-shaped concrete bed type floating ladder track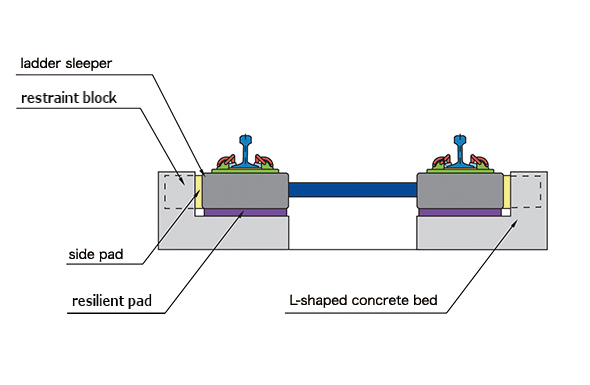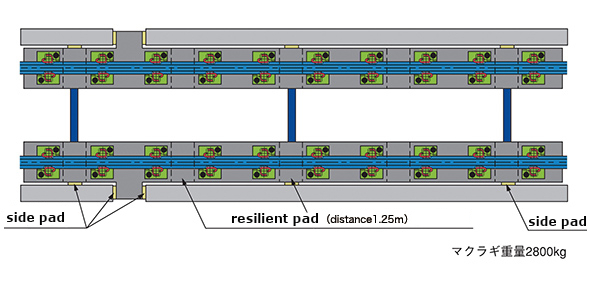 Ductile cast iron pedestal type floating ladder track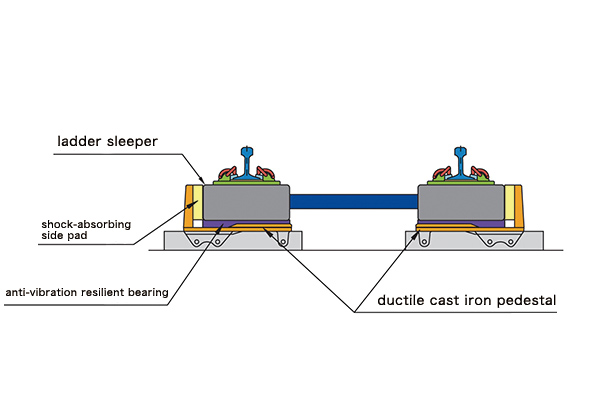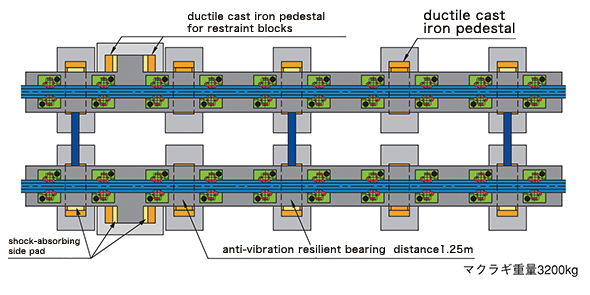 Construction examples
Ballasted ladder track

CLIENT

Kobe Electric Railway Co., Ltd.

AREA

Arima Line, between Hanayama and Oike Stations
Anti-vibration type floating ladder track

CLIENT

Nankai Electric Railway Co., Ltd.

AREA

Nankai Main Line, Izumisano Station
L-shaped concrete bed type floating ladder track

CLIENT

Nankai Electric Railway Co., Ltd.

AREA

Airport line, between Izumisano and Rinku Town Stations
L-shaped concrete bed type floating ladder track (for expansion joints)

CLIENT

Nankai Electric Railway Co., Ltd.

AREA

Nankai Main Line, between Izumiotsu and Tadaoka Sations
Lateral brace type floating ladder track

CLIENT

Keihan Electric Railway Co., Ltd.

AREA

Keihan Main Line, between Temmabashi and Kyobashi Stations
Ladder sleepers for track joints

CLIENT

Kobe Electric Railway Co., Ltd.

AREA

Ao Line, between Aina and the Kawaike Signal Box
Ladder sleeper installation using self-propelled trolley
Ladder sleeper installation using a medium-sized over-raise rail shifter