KF type elastic crossing structure

-rubber chip type-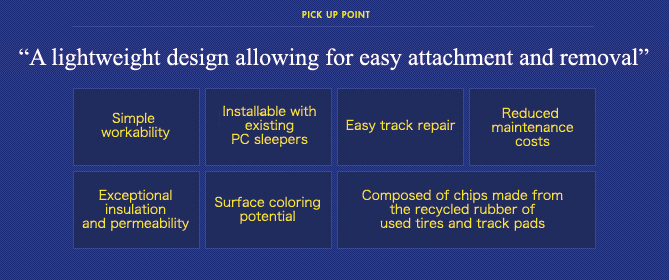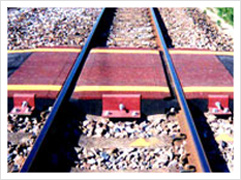 The KF type elastic crossing structure (rubber chip type) is a original crossing structure developed by Kiyota in 1999.
Structural overview
Structural diagram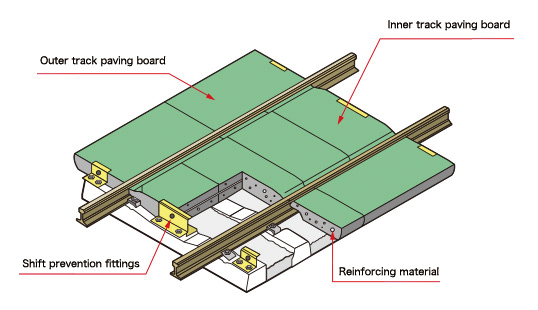 KF type crossing main features
Simple workability

Paving boards can be installed speedily without machine assistance.



Installable with existing PC sleepers

(Ex.) No. 3 PC sleepers (5-type, pandrol-type)



Easy track repair

Due to the ease of attachment and removal, post-installation ballast tamping and other track repair is possible.



Reduced maintenance costs

Paving boards can be used repeatedly leading to greatly reduced repair costs.



Exceptional insulation and permeability



Surface coloring potential (green, brown, black)



Composed of chips made from the recycled rubber of used tires etc.

Low cost and environmentally-friendly recycling potential.



Construction conditions
Used on small-scale crossings, station crossings, and other crossings for pedestrians and bicycles.
Small-scale crossings

Station crossings

Station yard crossings